Our Work
Key Issues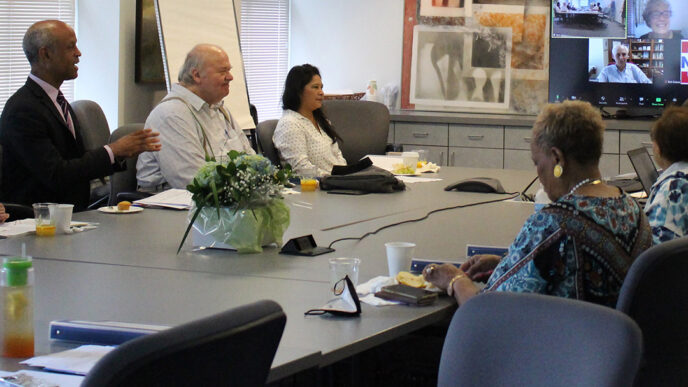 Explore NCLC's key issues.
NCLC uses its expertise in consumer law and energy policy to work for consumer justice and economic security for low-income and other disadvantaged people, including older adults, in the U.S.
Select a topic to the left to learn more about our work in these key issue areas or select "See All Issues and Topics" to see the full list of our work areas.
Access to Justice
Fighting for consumers' ability to pursue justice through the courts.
Access to Courts
Supporting access to counsel and robust protections for consumers in court proceedings.
Arbitration
Opposing forced arbitration clauses that take away consumers' day in court.
Standing
Working to overcome artificial barriers that impede consumers' access to the courts.
Auto Finance & Sales
Working for policies that bring transparency and fairness to car sales and financing.
Auto Loans
Advancing policies that bring transparency and fairness to car financing.
Auto Sales
Working to stop abusive car sales tactics so families can get a safe and reliable car.
Electric Vehicles
Working to ensure that electric vehicle policies address the transportation needs of low-income consumers.
Banking, Payments & Remittances
Supporting consumer protections for deposit accounts and payment systems.
Consumer Protection Regulation
Supporting strong consumer protection agencies and regulations.
Credit Reporting & Data Fairness
Fighting abuses by credit bureaus and other traffickers of consumer data.
Debt & Bankruptcy
Protecting families from overwhelming debt.
Disasters & Pandemics
Helping communities experiencing pandemic challenges and natural disasters.
COVID Relief
Targeting COVID relief to reduce economic inequality through policy change.
Disaster Relief
Helping communities deal with the financial impacts of natural disasters.
Energy, Utilities & Telecommunications
Advocating for affordable energy and utility service for everyone.
Equity & Racial Justice
Fighting discrimination and promoting equitable economic opportunity.
High-Cost Credit
Fighting predatory lending and evasions of interest rate caps and other credit laws.
Homeownership & Foreclosure
Promoting just, affordable homeownership and foreclosure prevention.
Robocalls & Fraud
Advocating for protections from robocalls, fraud, and unfair and deceptive practices.
Student Loans
Making the student loan system work for low-income borrowers.
Our Services
Please support NCLC's work to advance consumer rights and economic justice with a tax-deductible contribution today!
Donate