At the end of June, the U.S. Supreme Court ruled in a 6-3 opinion that President Biden's student debt relief program, which would have offered up to $20,000 in relief to working and middle class borrowers, was not authorized by the HEROES ACT. NCLC's Co-Director of Advocacy, Abby Shafroth, issued the following statement in response to the ruling: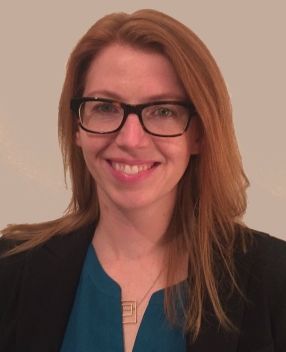 "We are deeply disappointed by this decision: It is wrong on the law and threatens the financial security of millions of low-income Americans who are struggling with unaffordable student loan debt. They were counting on debt relief to manage their payments when bills resume in September for the first time in three years.
"To block President Biden's debt relief plan, the conservative majority on the Supreme Court broke from existing precedent and well-established limits on the Court's authority to allow these cases to proceed. It then pushed aside the plain language of the law authorizing the debt relief program to invent from thin air new limits on the Secretary of Education's authority to protect borrowers in the event of national emergencies.
"Fortunately, the opinion on debt relief is narrow–it is limited to what the Administration can do using national emergency authority under the HEROES Act. It does not prevent the Administration from pursuing debt relief under authority granted by other laws. Every option must be on the table to ensure that Americans with student loan debt can get the relief they need now. There is no time to wait–the Administration must act fast to deliver promised relief to worried borrowers and prevent the federal government from sending bills Americans cannot afford to pay in September."
---
Student Loan Borrower Assistance Website
The Supreme Court's decision blocking President Biden's debt relief program will make managing student loans more challenging and confusing for borrowers. NCLC's redesigned and newly updated Student Loan Borrower Assistance website provides borrowers with the information they need to manage their loans and understand their rights, and offers resources and tools to advocates who work with borrowers.
Borrowers will find detailed information on:
Understanding their student loan situation;
Preparing for payments to resume in September;
Managing their student loan debt, including choosing a payment plan, options for postponing payments, ways to get out of default, and programs that can cancel debt;
How to find additional help and resources if they have problems with their loans; and
A library of help videos from the Department of Education.
Advocates can find:
Resources and tools to use with borrowers;
The latest news and updates on changes to the student loan system;
Links to NCLC's full student loan law for more information;
A calendar of trainings and information on how to connect with NCLC.
Borrowers can also use the website to share their student loan story with NCLC.
---
Borrower Rights After the Supreme Court Ruling
With the payment pause ending this fall, 45 million student loan borrowers across the country will be scrambling to figure out how to manage their federal student loans when payments come due this fall. A new NCLC Digital Library article discusses the eight biggest changes that will directly impact decisions and rights for many student loan borrowers.
---
Background on Supreme Court Cases
The Supreme Court issued decisions in two cases, Biden v. Nebraska and Department of Education v. Brown. Both challenged President Biden's use of the HEROES Act to cancel up to $20,000 in student debt for working and middle-class people to give them breathing room as they recover from the economic fall-out of the pandemic.
In both cases, the Court considered two questions:
Whether the parties that brought these challenges to student debt relief have the legal right to challenge the debt relief program in the courts, known as standing; and
Whether the emergency powers Congress conferred through the HEROES Act gave the Secretary of Education authority to establish this debt relief program.
Department of Education v. Brown: The Supreme Court readily concluded that the plaintiffs in Department of Education v. Brown lacked standing to challenge the debt relief program, sinking their challenge. In that suit, two borrowers–one who is eligible for up to $10,000 in relief and one who is ineligible for relief–sought to overturn the plan for all borrowers. They claimed that they were injured because the use of the HEROES emergency authority meant the government didn't provide them an opportunity to comment on the plan, which they may have received if the Administration had instead used the Higher Education Act (HEA) to provide debt relief. And they disingenuously argued that they wanted the Administration to provide more debt relief even though they–and the billionaire-backed group behind the lawsuit–were asking the Court to strike down debt relief for everyone.
In a unanimous opinion, the Court held that the borrowers were not injured by the debt relief program, explaining that the Department's decision to give other people relief under the HEROES Act did not deprive plaintiffs of the chance to seek relief under the HEA. The Court thus sent the case back to the District Court with instructions to dismiss it. Notably, the Court specifically stated that it did "not opine on the substantive lawfulness of any action the Department might take under the HEA."
Biden v. Nebraska: In a 6-3 decision along ideological lines, the Supreme Court sided with the six states challenging the debt relief program (Nebraska, Missouri, Arkansas, Iowa, Kansas and South Carolina) and held that the plan was not lawfully authorized by the HEROES Act. The lawsuit had previously been dismissed on standing grounds by a Bush-appointed federal judge, but the Court's conservative majority reversed, holding that Missouri has standing to sue based on financial injury to loan servicer MOHELA, which Missouri claimed would collect less in loan servicing fees if fewer people were in debt.
The Court thus moved onto the second question of whether the plan was authorized by the statutory authority the Administration relied on for the loan relief program: the HEROES Act. The HEROES Act allows the Secretary of Education to "waive or modify" any existing statutory or regulatory provisions applicable to the student loan program to provide relief in the event of a national emergency, but the majority held that the power does not extend to "rewriting of the statute" to provide large-scale debt relief, which it noted was a decision Congress "would likely have intended for itself." The Court thus concluded that the student debt relief program is not validly authorized by the HEROES Act, invalidating the plan.
Justice Kagan, joined by Justices Sotomayor and Jackson, issued a scathing dissent, declaring that the majority had exceeded the power of the Court and so violated the Constitution in allowing this lawsuit to move forward and then striking down the debt relief program. As she explained,
Further, by limiting the scope of permissible debt relief beyond what the HEROES Act allows by its plain language, Justice Kagan explains that the majority "substitutes itself for Congress and the Executive Branch in making national policy about student-loan forgiveness. Congress authorized the forgiveness plan (among many other actions); the Secretary put it in place; and the President would have been accountable for its success or failure. But this Court today decides that some 40 million Americans will not receive the benefits the plan provides, because (so says the Court) that assistance is too "significan[t]."
---
What's Next?
Following the Supreme Court's decision, President Biden and Secretary Cardona announced that the Administration would continue to fight to relieve the burden of student loan debt. They announced three next steps:
The Department Education is initiating a negotiated rulemaking process to develop regulations on the modification, waiver, or compromise of federal student loans under the Higher Education Act–an alternate legal authority to reduce or cancel debt. It is not yet clear how long that process will take.
The Administration has now finalized a new income-driven repayment plan, Saving on A Valuable Education ("SAVE"), that will relieve millions of low-income borrowers from monthly payments, save all other borrowers at least $1,000 per year, and stop loans from ballooning with runaway interest even while borrowers make payments. President Biden announced that it would be swiftly implemented and made available to borrowers this summer–before payments resume. Borrowers who sign up or are already signed up for the current Revised Pay as You Earn (REPAYE) plan will be automatically enrolled in SAVE once the new plan is implemented.
To protect the borrowers from the harsh consequences of missed payments when payments resume this fall for the first time in over three years, the Department is instituting a 12-month "on-ramp" to repayment, running from October 1, 2023 to September 30, 2024. During the on-ramp, interest will be charged and payments will be due, but borrowers who miss monthly payments during this period (whether due to financial distress or the widespread confusion about the return to repayment) will not be considered delinquent, reported to credit bureaus, placed in default, or referred to debt collection agencies.
---
Who Would be Helped by Debt Cancellation
The debt cancellation program that was blocked by the Supreme Court was designed to offer one-time debt relief on federal loans for low- and middle-income people "to address the financial harms of the pandemic for low- and middle-income borrowers and avoid defaults as loan repayment restarts." Under President Biden's plan, all borrowers who made less than $125,000 a year could apply to have up to $10,000 in student loan debt cancelled, while income-eligible borrowers who came from low-income families and received a Pell grant could apply for cancellation of up to $20,000. The plan was designed so that loan cancellation would occur before the federal loan payment pause ended to prevent a wave of defaults and to ensure that the borrowers who were most harmed by the pandemic are not put in a worse position financially
The White House estimated that more than 40 million working and middle- class Americans were eligible for relief under the plan, and that 20 million could have had their federal debt completely canceled. Further, 90% of benefits would flow to people with incomes under $75,000.
The plan would provide critical relief to Black borrowers, who are twice as likely as white borrowers to have received a Pell grant and are at a high risk of financial distress and default if payment starts up without additional relief. Black families bear the heaviest student debt burdens as a result of the continuing racial wealth gap and lack of access to generational wealth, and have suffered disproportionate economic disruption from the pandemic. It also would have provided critical relief to the substantial portion of people of all races and ethnicities who have debt but no degree or incurred debt for 2-year associates' degree programs or shorter-term educational and job training programs, including those in cooking, cosmetology, and other service sectors that are dominated by low wages and were severely disrupted by the pandemic.
Historic levels of participation in the debt relief program reflect the urgent need for student debt relief and the popularity of the Administration's plan. In less than four weeks after the application opened in October, more than 26 million borrowers hailing from every state applied for relief or were deemed eligible based on previously provided income information. Ninety-eight percent of applicants lived in zip codes where the average income was below $75,000 and two thirds lived in zip codes where the average income was less than $40,000. Although borrowers were given a year to apply, the application was pulled down in November as a result of the lawsuits. Student loan payments are set to resume in September, as part of a deal struck in Congress to raise the debt ceiling. But NCLC advocates have warned that if student loan payments resume without first reducing the debts that people can't afford to pay, it will be a disaster. The Department of Education has projected that without debt relief, there will be an unprecedented wave of student loan delinquencies and defaults–above the already high rates of distress that borrowers' experienced pre-pandemic, when more than a quarter of borrowers were behind on payments and roughly 9 million were in default. Millions of borrowers who were able to avoid distress and default as a result of the payment pause over the last three years will suddenly be at risk, and without further action, the pause may ultimately delay but not prevent their default.
Recent data from the Consumer Financial Protection Bureau (CFPB) supports this concern: First, more student loan borrowers are behind on their other bills now than before the pandemic–despite student loan payments being paused. When the pause ends and student loan bills are added to monthly obligations, even more borrowers will be unable to keep up. Second, costs and interest rates have risen dramatically since before the pandemic, and student loan borrowers' other debt payments have gone way up–especially for younger borrowers. The CFPB found student loan borrowers face other debt payments that are 24 percent higher now than just before the pandemic, and that for younger borrowers, these payments are up a whopping 252 percent. Many Americans will be unable to shoulder the addition of a student loan bill in September, on top of these already rising bills.
---
Additional Resources
---
News Coverage
Marketplace, July 3: As student loan repayments are set to restart, the Education Department looks to ease the transition
Abby Shafroth at the National Consumer Law Center says it's significant that the Department of Education has this plan to try to smooth the transition.
"Interest will be charged to borrowers accounts and … bills will be sent out. But if borrowers miss their payments, or there's confusion, they pay the wrong amount … their credit reporting won't be impacted, they won't be put into delinquent or default status, and they won't face late fees or collection costs or anything like that, as a result."
Los Angeles Times, June 30: What should borrowers do now that Biden's college debt forgiveness plan is dead?
The very last thing you want to do, said Abby Shafroth of the National Consumer Law Center, is default. So if you're still in a bind after changing your repayment plan, she said, you have two other, last-ditch options that you can seek from your servicer: deferment and forbearance.
"Deferment is generally better than forbearance, particularly if you have any subsidized loans [which most borrowers from low-income families do], because interest isn't charged on subsidized loans during deferments," said Shafroth, a senior attorney at the center.
Associated Press, June 14: It's almost time to resume student loan payments. Not doing so could cost you
Abby Shafroth, senior attorney and director of the Student Loan Borrower Assistance Project at the National Consumer Law Center, said that, of the two [forbearance & deferment], deferment is generally a better option.
That's because interest generally does not accrue on Direct Subsidized Loans, the subsidized portion of Direct Consolidation Loans, Subsidized Federal Stafford Loans, the subsidized portion of FFEL Consolidation Loans, and Federal Perkins Loans. All other federal student loans that are deferred will continue to accrue interest.
"Forbearance allows you to postpone payments without it being held against you, but interest does accrue. So you're going to see your balance increase every month."
Podcast, June 28: What's at Stake in Upcoming SCOTUS Decision on Student Debt Cancellation
Abby Shafroth provides insight as The Student Debt Crisis Center takes over the airwaves of the Leslie Marshall Show, providing analysis of the upcoming Supreme Court case that holds the fate of President Biden's debt cancellation plan.
ABC News, June 8: 'A train wreck coming': Americans brace for the return of student loan payments
"Anyone who has been paying attention to the student loan system sees a train wreck coming, and there's very little time to try to avoid it at this point," said Abby Shafroth, a senior attorney at the National Consumer Law Center and the director of its Student Loan Borrower Assistance Project.
The New York Times, June 1: The Student Loan Payment Pause Is Ending. Here's How to Prepare.
The proposed plan would revise the existing income-driven plan known as REPAYE, and could reduce payments for millions of borrowers by more than half.
The Education Department released the proposal in January, and a final rule — which may have been tweaked from the initial proposal — was sent to the White House for review on May 23."They could pretty quickly approve it," said Abby Shafroth, director of the Student Loan Borrower Assistance Project at the National Consumer Law Center, "or they could find issues and send it back to the Department of Education for revision."
Please support NCLC's work to advance consumer rights and economic justice with a tax-deductible contribution today!
Donate