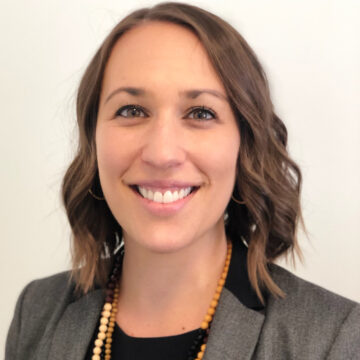 Ariel Nelson
Staff Attorney
Ariel Nelson is a staff attorney at the National Consumer Law Center focusing on credit reporting, tenant and background screening, and criminal justice debt issues. She is a co-author of NCLC's Fair Credit Reporting treatise and a contributing author of Collection Actions. Previously, Ariel litigated administrative and environmental law cases as a staff attorney/clinical teaching fellow at Georgetown University Law Center. She also served as a law clerk to the Honorable Judge David O. Carter of the U.S. District Court for the Central District of California and to the Honorable Judge Dorothy W. Nelson of the U.S. Court of Appeals for the Ninth Circuit. She holds a B.A. from the University of California, Berkeley and a J.D. from Harvard Law School. She is admitted to practice law in Massachusetts, California, and the District of Columbia.
Featured Work
CFPB Issues Three FCRA Interpretations with Widespread Implications
This article examines practice implications of three recent CFPB interpretations of the Fair Credit Reporting Act, including: tenant and background screening companies' use of name-only matching violates the FCRA; users are strictly liable for permissible use violations; and state law can limit when medical debt, evictions, rental arrears, and criminal records can first be reported.
Read More

about CFPB Issues Three FCRA Interpretations with Widespread Implications
Captive Consumers
Captive Consumers: How government agencies and private companies trap and profit off incarcerated people and their loved ones.
Read More

about Captive Consumers
Implications of New CFPB Bulletin on Consumer Reporting of Renters
On July 1, 2021, the Consumer Financial Protection Bureau (CFPB) issued an Enforcement Compliance Bulletin (hereafter Rental Reporting Bulletin) on consumer reporting issues involving tenant screening reports as well as the reporting of rental information on credit reports. This article outlines key aspects of this "Rental Reporting Bulletin," highlights the most important implications for practitioners representing renters, and discusses how it supports states' ability to enact protections related to tenant screening.
Read More

about Implications of New CFPB Bulletin on Consumer Reporting of Renters