Earlier this year, NCLC welcomed Shennan Kavanagh as our next Director of Litigation. She is co-leading NCLC's Litigation Project alongside Stuart Rossman – the current Litigation Director and founder of the Project – and will succeed Stuart upon his retirement at the end of 2023.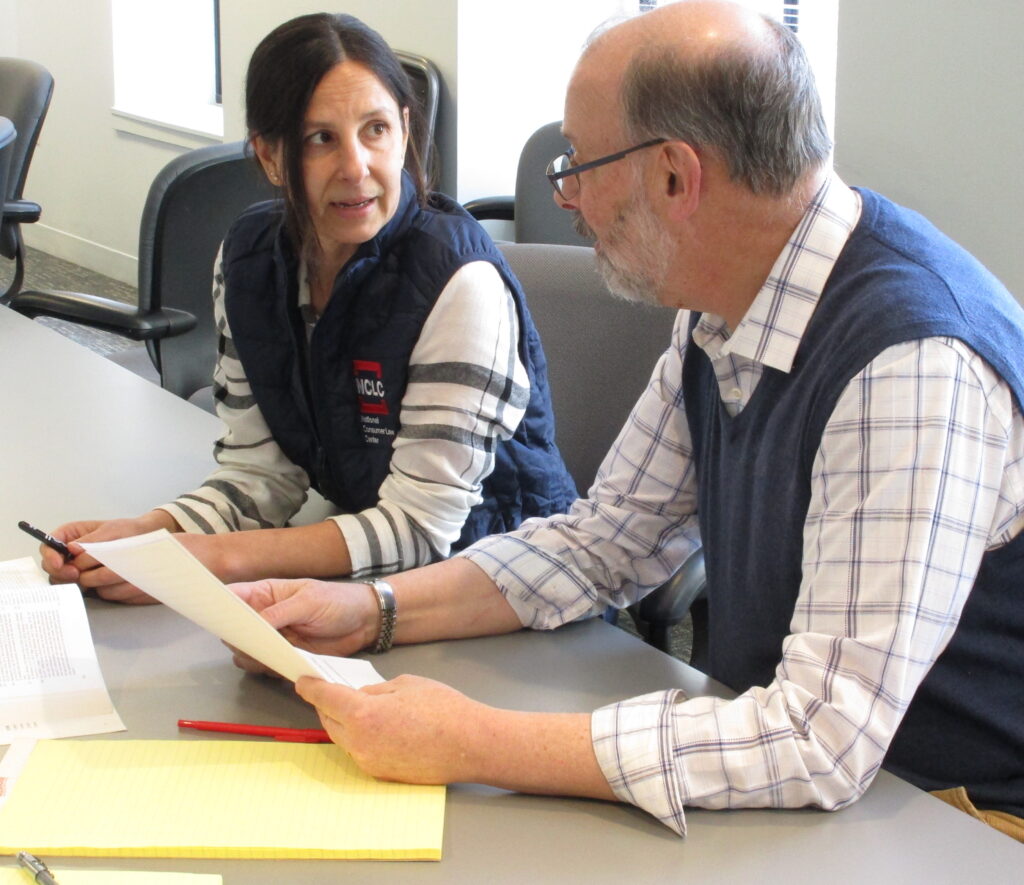 Q: What started you on the path to becoming a consumer advocate?
A: I come from a family of people who dedicated their lives to helping others, and I went to law school to follow a similar path. It was there that I learned what consumer law was and how it could be used to help people and families find economic stability and well-being. I knew I had found what I was looking for.
Q: You come to NCLC with a wide-ranging background in consumer litigation. Can you tell us a little bit about your career before coming to NCLC?
A: Right after law school, I began taking on consumer cases for volunteer legal services organizations in Boston, through which I was also exposed to attorneys in private practice doing consumer class action lawsuits, including [NCLC Partners Council Member] John Roddy, Elizabeth Ryan, and [former NCLC advocate] Gary Klein, who were all part of the same firm. I joined their firm during the earliest years of the subprime mortgage crisis and litigated cases on behalf of homeowners – seeing for the first time how class actions can help bring justice for individuals and change within entire industries.
Eventually, I became a partner at the firm and learned about what it takes to build a successful consumer practice.
Then, one day, I got a call from the Massachusetts Attorney General's Office, asking me to apply for a job in the Consumer Protection Division. My law partners and I agreed that the time was right, so I moved to the AG's office to serve as the Deputy Chief of the Division, and later became the Division Chief before coming to NCLC.
Q: Who have your mentors been and how have they shaped you?
A: NCLC advocates – especially Stuart Rossman, Chi Chi Wu, and Odette Williamson – were some of the first attorneys I met in this field and really helped me understand how to build a career. Attorneys like John Roddy and Elizabeth Ryan were also great role models. Gary Klein, in particular, has been and is my key mentor to this day. He put a ton of time, energy, and effort into teaching me how to be an effective litigator and showed me how much attention it really takes to help someone grow professionally.
Q: What attracted you to the Litigation Director position, and what are your goals for NCLC's Litigation Project?
A: NCLC has been a constant presence in my career since the beginning, and it felt like a natural next step to have the chance to join this group of dedicated advocates. I want to maintain NCLC's strong tradition of helping hold private interests accountable and exposing predatory practices that harm consumers.
I'm excited that this job also presents me with an opportunity to help grow and support our consumer law community. I hope to take all the wisdom I've received from my own mentors and to pass it down to others, helping bring new people into the practice of consumer law and making our community even bigger and more diverse.
Learn more about NCLC's Litigation Project: nclc.org/litigation/
Please support NCLC's work to advance consumer rights and economic justice with a tax-deductible contribution today!
Donate