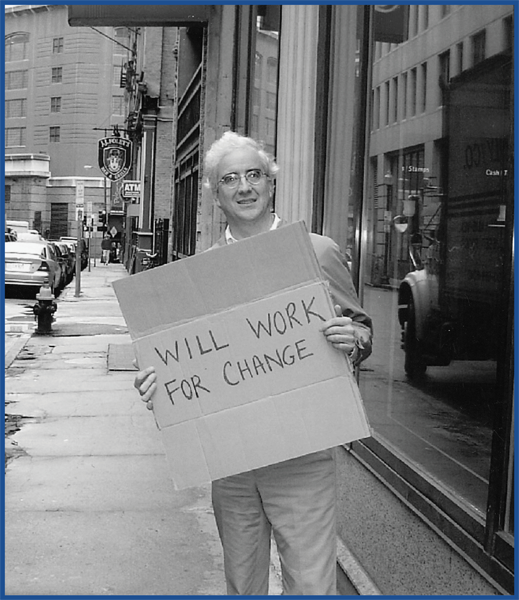 "I grew up during the Civil Rights movement, and later during the War on Poverty. As far back as I can remember I knew I wanted to be a lawyer. In particular, I was drawn to consumer law because for the first time in history, marginalized people were being given a chance to be represented equally. In the eight years between 1966 and 1974, legal services attorneys — including NCLC, before I worked there — brought 116 cases to the U.S. Supreme Court, and won most of them.
I was so committed to finding a way to fight for poor people that I accepted my first legal services job as a motorcycle courier in Rhode Island! From there, I basically lived in the legal services office in law school, and after graduation I found a dream job working on law reform in Cleveland. When I moved to Boston to work at the National Consumer Law Center, I found both camaraderie and a dedicated group of people working on behalf of consumers, first as staff attorney and then as executive director.
It wasn't always easy. At one point we lost 80% of our funding virtually overnight. But we were able to save almost all of the jobs in the office, and since then NCLC has consistently grown, getting both bigger and stronger.
NCLC has helped create this unbelievable network of attorneys who support each other — which is not characteristic of the legal profession. Consumer attorneys work together, build off each other's successes, and make one another feel proud. It's truly a unique niche, and vitally important to enforcing laws and serving those in need. This community of like-minded dedicated people didn't exist when I started my consumer career, but now there is a thriving community in large part due to NCLC's efforts to build it.
I want consumer attorneys to know how important their work is — that the work they do has helped build the momentum of NCLC and, more importantly, to continue the advancement of fairness in the marketplace for all. Of course, it's always an uphill battle, but we often win — and sometimes we win really big. I feel fortunate to have been able to retire feeling proud that I was part of a community that helped change the world."
---
Read Will's Bio