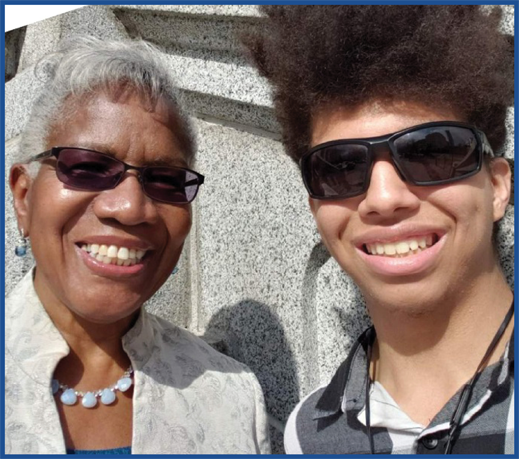 "When I was in the military, I fought for justice and freedom — and as a consumer attorney, I continue to do so.
As attorneys, we hold the keys to justice. We have the ability to empower people and protect their freedom. Not many people have that responsibility in their career, and I take it seriously.
I am particularly drawn to representing elders because I was raised to respect their knowledge and wisdom. Too often, I hear my clients say they were afraid to ask questions because they didn't know the right way to ask, or that they'd go to their bank and be shuffled from one person to the next without ever getting the help they needed.
Elders are already vulnerable and then they are targeted even further by debt collectors–I'm not okay with that and that is not how I was raised to treat people. I fiercely believe in the dignity of every person. Our elders deserve to live comfortably in retirement. It really is the motivation I need to do my best every day.
I once had a client whose husband was a disabled Vietnam War veteran. They were misled into refinancing into an adjustable rate mortgage. When her husband died, my client notified their bank repeatedly that she needed a modification on their mortgage. The bank was unresponsive despite repeated attempts to contact them — calling and letters, all to just have a conversation — until they replied by accelerating her mortgage, increasing the monthly payments.
My client had lost her husband, all of her children were grown and had left the state, and this was her home. I started to panic — but I wasn't going to quit. We fought the bank together for almost two years, allowing her to stay in her home during the fight. Then one day I walked into my office and had a letter from the bank– normally an ominous sign. But when I opened the letter, I saw that my client's loan modification had finally been approved! I drove directly to her house and watched relief wash over her as she realized she would keep her home. We shared tears and hugs. It was the best day ever!
I've always been strong willed and goal oriented; I knew I wanted to be an attorney just as much as I knew I wanted to join the military. Both areas allowed me to fight for others. I knew I wanted to practice poverty law and help everyone I could. Sometimes it can be a difficult job but serving clients like her and winning when it matters most is the only gratification I need, and it keeps me going forward."