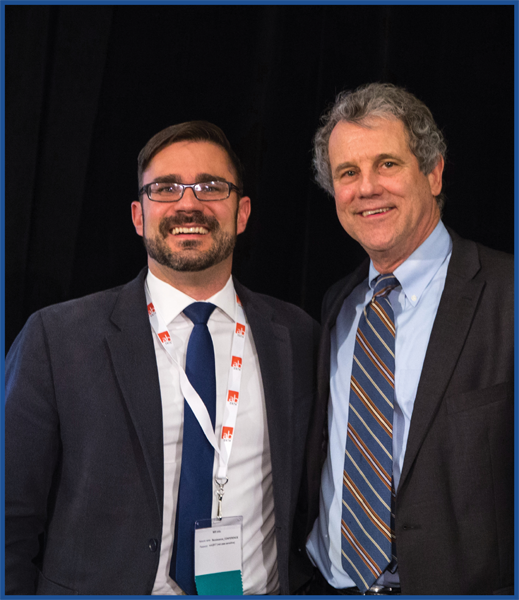 "We all knew something bad was coming. The discussions on our consumer listservs felt urgent and what they were talking about was happening in Indiana. It was 2006, and I had a fellowship with Indiana Legal Services handling mortgage cases when halfway through my term, the world flipped on its head. The housing collapse hit Indiana early so I could see the work I was doing quickly grow into a national need.
I was right out of law school and people were relying on me. In legal services, often you are people's only guiding light and that pressure sometimes was heavy. Luckily, I had the good fortune of working with amazing clients and wonderful mentors. My first experience with NCLC was during this time when I called a housing expert, Diane Thompson, for some help with a case involving a complicated financial scheme with a land contract.
The judge agreed that our client was swindled, and after the trial, the other side appealed. We needed help so we brought in Diane to help with a brief and of course, we were floored by her level of expertise and care for our client every step of the way. We won the appeal and were awarded even more than expected for our client. After that experience, I attended the Consumer Rights Litigation Conference and continued in consumer law guided by NCLC connections and treatises. It is still crazy to me to think that I am now Of Counsel to the organization that had inspired me right out of law school.
That's what NCLC does. They produce the highest quality material to guide consumer attorneys across the country, and they are also on the ground with clients, with attorneys, and in court rooms advancing better consumer law practices every day. Many years later, I think about Diane's effort into my case and I try to replicate that in my work. You never know how much impact one case can make on a person's life.
I am fortunate to be working with clients at the Legal Aid Society of Southwest Ohio, and their generosity continues to amaze me. I recently spent 5 hours with a woman resolving a tax problem with the IRS. It was pretty standard to me, but soon after, I was delivered a homemade piñata stuffed with candy for the entire legal aid office as a thank you for helping her. Needless to say, I was excited and grateful but also humbled, yet again, to remember I am helping those who really need it."
---
Read Steve's Bio