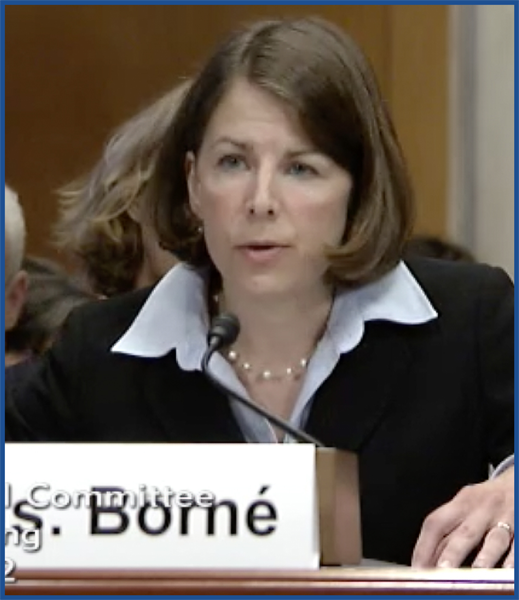 "Relatively early on in my career, I knew something wasn't quite right with the path I'd chosen. I spent about five years as an auditor at a big national accounting firm, doing work that was challenging and valuable — but, for me, not particularly fulfilling.
I was living in New Orleans back then, and every day, I would drive from my comfortable apartment uptown to my comfortable office downtown, through block after block of dilapidated public housing. And over time, making this drive day after day, I started grappling more deeply with questions about why the disparities around me were so stark, and where the opportunities were for so many residents of this beautiful city. Eventually, I decided to attend law school, with plans to better understand economic inequity and hopes to spend my career addressing it in some way.
I quickly became immersed in the community and economic development clinic at Yale Law School. We were helping our client start a community development bank in New Haven that would focus on the needs of low- and moderate-income residents. As part of this work, one of our professors took us to visit Self-Help Credit Union, a community development financial institution (CDFI) in Durham, North Carolina. We heard the founder of the credit union, Martin Eakes, speak passionately about Self-Help's mission — essentially to help bring the civil rights movement to the economic realm by increasing economic opportunity for communities of color and other underserved communities. I was so inspired by his talk that I walked up to him afterward and asked him for a job. I ended up interning for Self-Help that summer, and soon after law school, joining Self-Help's policy arm, the Center for Responsible Lending (CRL), in Washington, DC.
While Self-Help focuses largely on asset building, CRL focuses largely on protecting family assets by working to eliminate predatory financial practices. I started at CRL in 2008, so my earliest work related to the predatory mortgage practices that precipitated the foreclosure crisis. Soon, I began working on other issues like payday lending, bank overdraft practices, and others. Over time, I've come to appreciate more deeply the tremendous effect that so-called "small dollar" predatory financial practices can have on communities — often, effectively stripping people of their last dollar — as well as the impact that successful advocacy can have for those most affected.
I ended up staying at CRL for nearly 14 years, through both exciting wins and disappointing losses. I've learned that my earliest mentors weren't kidding when they told me this kind of work is a long game. In mid-January, I'll be joining the Consumer Financial Protection Bureau as a senior fellow, where I hope to continue to advance policies that prevent financial exploitation."
---
Read Rebecca's Bio