To secure and maintain rental housing, renters today typically face a dizzying array of unavoidable fees. These junk fees render safe and decent rental housing even more out of reach because renters must pay them on top of sky-high rents. Junk fees also jeopardize access to future housing and financial stability because they can become an alleged rental debt that leads to dunning by debt collectors and negative marks on credit reports.
To obtain detailed information about the state of rental housing-related junk fees, NCLC conducted a survey of legal services and nonprofit attorneys between November and December of 2022. We received 95 responses from 26 states and Washington, D.C. All respondents had seen such fees, with the most common being rental application fees. The following chart shows the prevalence of different types of fees.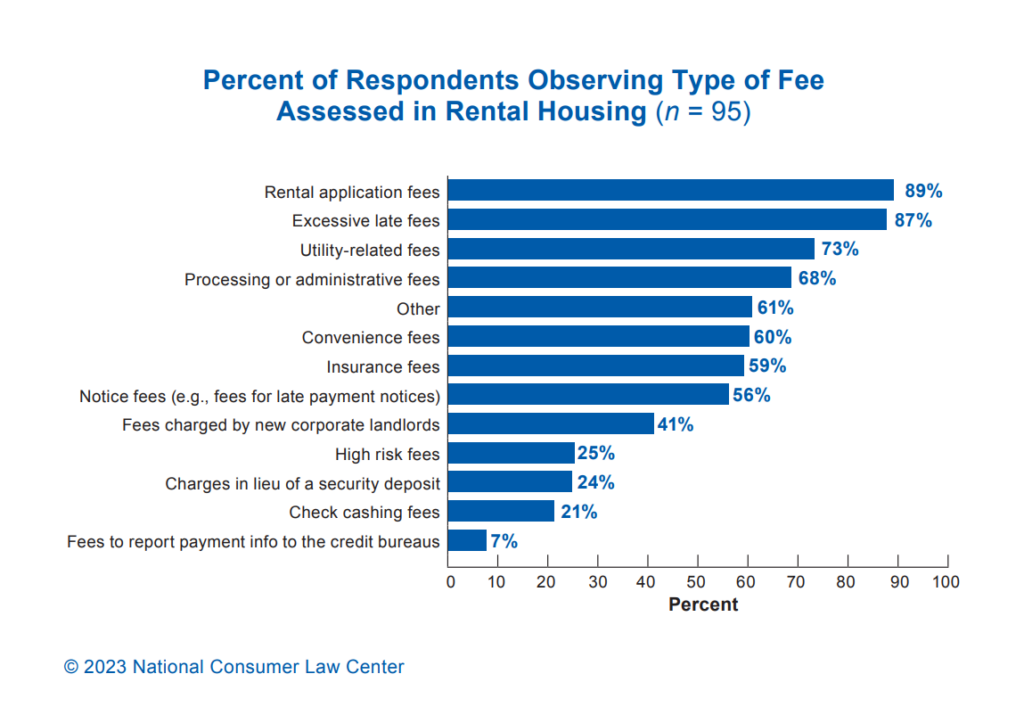 This report discusses the survey results and analyzes each type of rental junk fee in depth. It is based on a regulatory comment filed with the Federal Trade Commission (FTC) in response to that agency's call for information on junk fees. The report also makes recommendations to the FTC, as well as state legislatures.