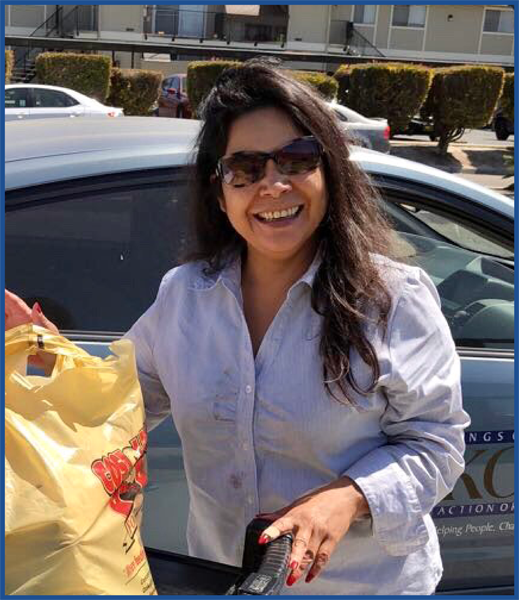 When I was a teenager in Mexico, I remember crying because I wanted to get an education, so I could make money and use it to feed the poor kids in my town. Getting an education is not easy for many, and I was one of the ones not so fortunate to get it. That was my dream for a long time. And now after putting three kids through school, I am blessed with a job that lets me feed families who are hungry and help them get access to other things that make their lives better, like legal services and help paying utility bills.
I work for the food bank at Kings Community Action Organization in Lemoore, California, and since March my main focus has been figuring out how to feed the communities in our county during the pandemic. The number of families who need food from us is about four times what it was before, and now that schools have gone online and kids don't get their meals there, we've had to expand our programs to meet the increased need for food — I run five different programs that specifically help feed families in the community. I also created a Facebook page called "Ayudame a ayudar" ("Help Me to Help" in English) where I post to tell people where they can get food, clothing, and other kinds of help they need. I also translate and post articles from the National Consumer Law Center (NCLC), to help people avoid scams and stay out of financial trouble.
I love to help people in whatever way I can, and serving on the boards of NCLC and Central California Legal Services is a way for me to be a voice for people who don't always have a voice. Everyone's experience is different, but it's really important to me that everyone is treated equally and has opportunities to succeed. When I can help make things better for low-income families, or connect someone who's struggling with KCAO, CCLS, or NCLC, it means a lot to be able to make that positive change happen.
---
Read Martha's Bio