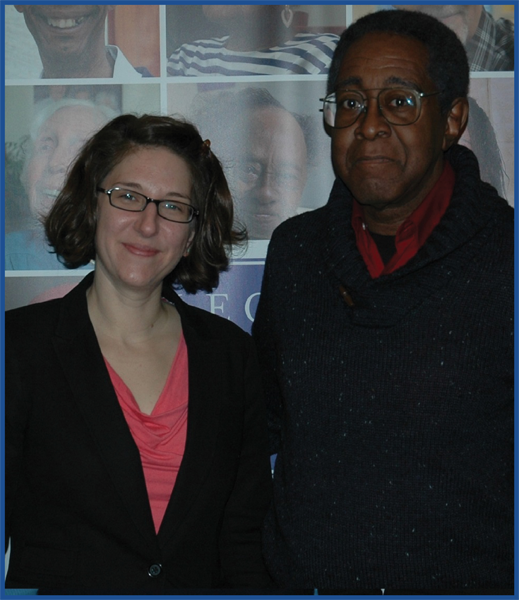 "I was hired as an Equal Justice Works Fellow at NCLC right out of law school, after two years as a law clerk with the Consumer Protection Division of the Attorney General of Texas. It was exciting to work with NCLC attorneys who are the best in the field — people whose names were on the inside cover of my law books! I took that experience with me to my next position at Legal Counsel for the Elderly (LCE), where I am now the Supervising Attorney for the Consumer Fraud and Financial Abuse Unit. Although my fellowship ended in 2003, I've continued to work regularly with NCLC attorneys, from calls for advice about cases to co counseling a class action lawsuit and speaking at the annual conference.
I had a chance to work closely with NCLC's John Rao when LCE led the effort in D.C. to overhaul a system that led to low-income homeowners losing their longtime family homes over small tax bills. In 2013, a reporter at the Washington Post heard me give testimony before the D.C. Council about the broken system, and decided to investigate further. We worked with the reporter for about one year on the story. The investigation revealed horrible abuses, such as a 95-year-old church choir leader suffering from Alzheimer's who lost her family home to an investor over a tax debt of $44.79. It culminated in a four-part, front-page series on an unfair property tax system disproportionately affecting vulnerable people, shining light on predatory practices, which until then had received little public attention.
Just four days after the story broke, the D.C. Council passed emergency legislation calling a stop to that year's sale. With John's advice and guidance, we worked with the District to create a model tax sale system that helps homeowners avoid tax foreclosure and a loss of family equity. Since then, we've seen an extraordinary decrease in the number of tax foreclosure cases. I'm proud of what we accomplished with NCLC's assistance. We were able to save the homes of clients like Melvin Phillips, who has been in his home for more than 60 years, and we continue to keep hundreds housed every year.
When we have these big wins, we're standing on the shoulders of NCLC giants, adding to the collective experience of consumer attorneys around the country. Knowing that there is a whole consumer army out there to support attorneys like me and our work is amazing. The listservs, the conferences, the community — having these resources magnifies and improves the work all of us do."