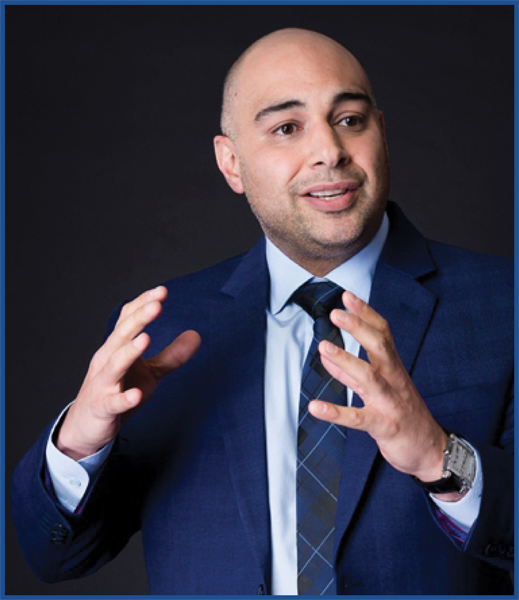 "When I first graduated law school, I had $200 in my pocket and was running my firm out of a coffee shop. One of my first cases was a product liability suit against Honda. The family of a woman who was left in a permanent vegetative state due to a product flaw asked me to represent their case. On the doorsteps of trial I caught the company in a lie and obtained a settlement, providing that family the resources they needed to give their daughter the best quality care available. That was my first sense of what it feels like to change someone's life, and I've worked hard to continue doing that ever since.
It's a great honor to stand up for the underdog, because I know what it's like to be vulnerable. It makes me very proud to be just one of many in this legal community who police corporate America in order to ensure the rights of consumers. For most of the world, money is what speaks, but for the people we represent, we speak for them — often when no one else will.
Only a couple months ago I argued the most important case of my career in front of the U.S Court of Appeals for the Ninth Circuit — and won! A panel of judges, including two traditionally conservative judges, agreed with my argument on behalf of a client who was being harassed by marketing texts using automatic telephone dialing systems. In part due to the amicus brief filed by NCLC, this victory benefits not only my client, but all consumers in the Ninth Circuit, and all attorneys involved in Telephone Consumer Protection Act (TCPA) litigation nationwide.
Once I started practicing consumer law I never looked back — but it took a lot of time and help from others to get me to where I am now. I speak from a place of humility, and feel so lucky to be a part of a wonderful consumer attorney community, and to be able to positively impact the lives of people across the country. I went from a coffee shop to the Ninth Circuit to where I am now because people took the time to help me and I in turn have worked hard to help others."