Congratulations to our 2022 Consumer Law Award Winners!
Read More
NCLC presented the Vern Countryman and Rising Star Awards to the nation's top consumer advocates during the Consumer Rights Litigation Conference.
Our Work
Working for Consumer Justice and Economic Security
NCLC works across a number of issues facing consumers to stop exploitative practices, help financially stressed families build and retain wealth, and advance economic fairness.
Explore NCLC's Issues & Projects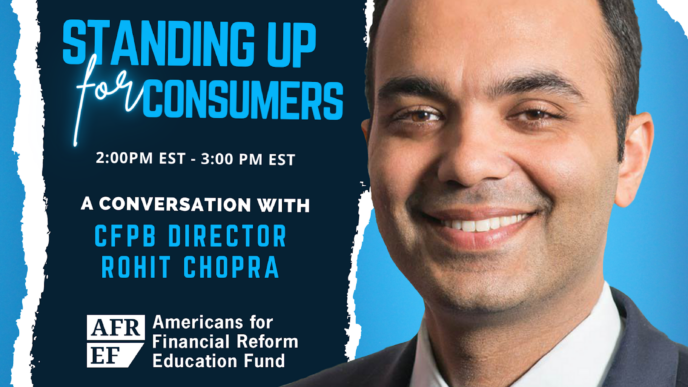 Standing Up for Consumers: A Conversation with CFPB Director Rohit Chopra
Americans for Financial Reform Education Fund hosted a virtual sit down with the Director of the Consumer Financial Protection Bureau to discuss the CFPBs impact and explore the year ahead.
December 1, 2022
MA LIHEAP Open Energy & Utility Q&A Hours
Q&A Hours are an informal, virtual space for folks in Massachusetts who work with low-income utility customers to gather with NCLC staff attorneys and other experts and ask questions about specific issues their clients are facing, ask general questions about MA utility law or the Utility Rights Course training materials, share information about what they are seeing in the field, and/or share recommendations with fellow advocates.
October 17, 2022
Publications
Now Available: Consumer Bankruptcy Law and Practice, 13th Edition
The definitive consumer bankruptcy treatise is updated with new case law, an amendment increasing chapter 13 debt limits, new 2022 Bankruptcy Code dollar amounts, the new initial forms, rules effective December 1, 2021, and updated means test data.
Read Chapter One
Please support NCLC's work to advance consumer rights and economic justice with a tax-deductible contribution today!
Donate